STEP
(7-9 months in prior) Determine working conditions and recruitment requirements
If you are a company other than a union member, after joining a union, we will check about working conditions for recruitment, housing arrangements, requirements for recruited personnel, etc.
NOTE

If you decide to accept a TITP trainee, the first thing you should consider is the working conditions. Since interns are unexperienced, their salary base would be lower than more experienced employees, but it must be above the minimum wage regulated by the local authorities.

If employer set company regulation regarding work wages, the salary must be paid accordingly. If there is none, the employer is responsible to prove that the TITP are paid the same wages as Japanese employees with equivalent experience.

STEP
(7-9 months in prior) Local HR recruitment Candidate selection
Based on the job description, Sending organizations recruit ideal candidates for the position.
NOTE

Just as when recruiting Japanese employees, TITP candidates look at the job description, working condition, salary, benefits etc. before making application to the position.

STEP
(7-9 months in prior) Onsite or Online Interview
The employee would travel to candidate's home country to interview candidates (Online interview also can be arranged). TIT Interns and Implementing organization agree and sign the employment contract.
NOTE

At this stage, most TITP candidates can not speak Japanese. We will assign an interpreter to conduct interviews smoothly.

Practical test can be arranged upon request in advance. Please feel free to use imagination to test possible candidate's work skills.

Example: (For experienced candidates only) Welding test, Painting test, Safety equipment installation test, General dexterity test, simple machine assembly test Etc.

STEP
(4-6 months in prior) Make Application to the OTIT
After selecting the trainee, the Implementing Organization (employee) make the application for "No. 1 TITP trainee" to the OTIT(Organization for Technical Intern Training). The Implementing organization must appoint:
1- Technical intern training manager
1- Technical intern training instructor
1- Living guidance instructor
NOTE

Technical Intern Training Managers must take one-day class to learn about the TITP program basics and the management of TITP trainees.

STEP
 (3 months in prior) Submit Application for CERTIFICATE OF ELIGIBILITY
After the approval of the TITP plan, submit the documents to the Immigration Bureau for "Technical Intern Training (i)"
STEP
(1.5 months in prior) Issuance of Certificate of Eligibility and visa application
Certificate of Eligibility will be sent to TITP trainees for visa application. Technical interns apply for a visa through Japanese embassy or consulate in their home country.
STEP
Welcome to Japan! Pre-Training Program (4-5 weeks)
TITP trainees travel to Japan under the visa status "Technical intern training No. 1" valid for one year.
TITP trainees are picked up by the supervising organization and start their required pre-TITP assessment on Japanese language, culture, traffic rules, lifestyle, manners, work rules and their legal rights while working in Japan.
NOTE

RASSCA cooperative include study materials containing work environment safety and health awareness and basic occupational knowledge for their training. We could also arrange to add work specific work training program during the course (4-5weeks depending on the curriculum).

STEP
(1 month after entering Japan) Assign to the company and start the training
Technical intern trainees start their training program for approximately 11 months, trainees will learn new skills according to their TITP schedule.

Implementing organizations are responsible for their trainee's living arrangement. Please see details for the requirements.
NOTE

    There are various TITP trainee's residential requirements:
    ---------------------
    - The accommodation must be safe and in secure environment.
    - size of bedroom space must be over 4.5 square meters.
    - Each trainee must have a private locker with own key.
    - The residence must have bathroom, toilet, kitchen, common space.
    - Must have basic home appliances :
      Refrigerator, toaster, kettle, microwave, bedding, lighting equipment,
      air conditioner, curtain, washing machine, vacuum cleaner, rice cooker,
      cookware, tableware, cleaning tools, fire extinguisher
    - bicycle, lunch box, water bottle, WIFI
    --------
    *Used furniture and appliances are OK.

    Accommodation Expenses:
    1.Company Owned Residence: Within the fair limits of actual costs (need OTIT's approval)
    2.Rented: WIthin the limit of the actual rent

    Utility bills & wifi costs can be charged within the limits of the actual costs.

STEP
((After 10-12 months) Pass the Skill Test
TITP Trainees must take and pass the theory & practical exam of evaluation exam (Basic Level) in their training field to prove their skill level.
The test will be carried out after undergoing training for 10 months. If the trainee fails to pass, he or she is unable to continue their training and must go home after one year.
NOTE

  Trainee must pass theory & practical exam of evaluation exam (equivalent to National trade skill testing basic 2nd level) to continue to work as a TITP trainee.

  **Please note that the work and the skill test in TITP job category may not always match**

  In this case the Implementing Organization must assess and support their trainees to pass the test.

For details of skill exams please refer to:
JAVADA: Japan Vocational Ability Development Association
STEP
(入国後10~12ヶ月) TITP Application & Change Residual Status to TITP(ii)
TITP Interns who have passed the skills exam are eligible to apply for the TITP program (ii).

The residency status TITP (ii) is valid for two years.
STEP
(From entering Japan to 2 years 10 months) (equivalent to National trade skill testing 3rd level) Take the practical evaluation exam (equivalent to National trade skill testing 3rd level)
The TITP program is coming to an end, and trainees will be evaluated on what they have learnt durintg the past 3 years.
NOTE

It is not mandatory to pass, but if the trainee or the Implementing Organization is planning to extend the TITP program for additional 2 years as TITP tainees (iii), trainee must pass the practical skill test to continue.
In order to accept TITP trainees (iii), implementing organization must meet several necessary requirements to receive excellence status. for details please refer to:
Section 8 Excellent Implementing Organizations and Supervising Organizations
STEP
Completion of TITP program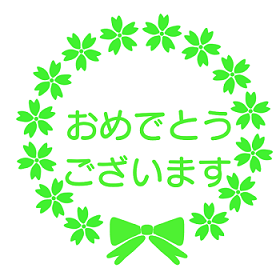 Upon completion of TITP program, trainees have following options:
1. Return to home country
Return home and use the skills acquired in Japan to contribute to your home country's industry.


2. Continue as TITP trainee for additional 2 years (only for companies with excellence )
If the trainee pass the Skill test (Practical Grade 3) and the Implementing organization fulfills the excellent score, trainees can extend their training period for additional 2 years as TITP trainee(iii) .
After completion of the program, trainees are obliged to go home for at least for 1 month even if they wish to extend their training period.

3. After returning home, apply for "Specified Skilled Worker(i)" visa and work in Japan.
Specified Skilled Worker visa(i) enables foreign workers to work in Japan for up to 5 years. It is a fairly new visa status and may become new solutions for Japan's impending labor shortage problem. Candidates who completed technical intern training (ii) in target job category are exempt from the skill and language exams.
---
RASSCA Cooperative provide support for TITP trainees as well as Specified skilled Workers. If you have any questions please feel free to contact us from here: Contact Us